Church of the Loving Shepherd has a new host on the web!
Please CLICK HERE to see our new look.
Soon this page will automatically redirect to churchofthelovingshepherd.org
In the meantime, we appreciate your patience!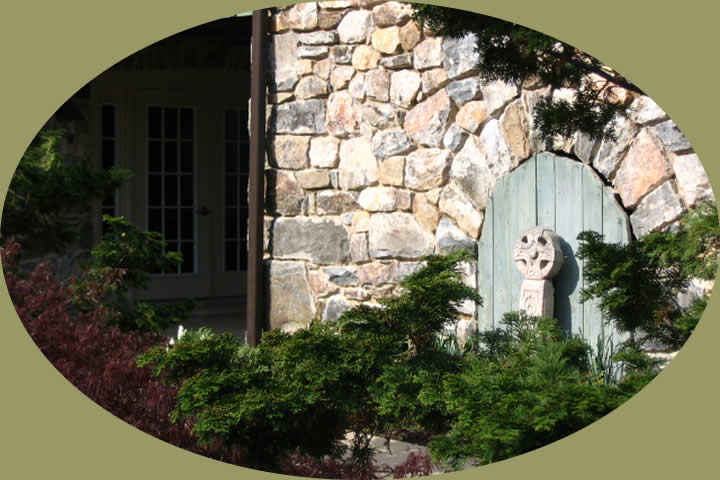 Welcome to lovingshepherd.org, the web home of Church of the Loving Shepherd. Like the life of a church family, this site is a work in progress. Our intention in making the site available is to let you know who we are as we see ourselves. We offer it knowing that any such seeing is, by nature, imperfect. We hope that it conveys in a partial way what you might experience in a visit here or in a growing relationship with this congregation.
Church of the Loving Shepherd is a community congregation, its life shaped by our worship, by the diverse experiences of its members, by the broad, historic outlines of the Christian tradition, and by the quiet, vibrant life of God's Spirit in our midst. At its best it challenges members to discover themselves and ways of living that nourish themselves and the larger community. At its most commonplace it offers transforming worship, deeply felt care and opportunities to serve on site and in the larger community. The congregation's home, Bournelyf, provides a special physical environment for its life, described by some as a "thin place."
Bless you, and thank you for stopping by.
For information about weddings at Church of the Loving Shepherd please visit barnatbournelyf.com.
---
We Are
Church of the Loving Shepherd is a Christian congregation affiliated with the International Council of Community Churches. That affiliation also connects us with The National Council of Churches of Christ, The World Council of Churches, and the participant denominations of Churches Uniting in Christ. We are, however, a self-governing, incorporated non-profit welcoming members from many Christian traditions as well as other backgrounds.
As a Christian congregation, we strive for an ideal expressed by Richard Baxter centuries ago: "In necessary things, unity; in doubtful things, liberty; in all things, charity." We affirm the central place of worship in our lives and the importance of Christian sacraments, scriptures and traditions. Like many community churches, we choose to remain independent of dogma or creed, and we respect each individual's religious or even non-religious viewpoint. We acknowledge that each of us is in a different place on his or her spiritual journey, and that we are called together to support each other in our respective journeys.
---
Vision/Mission
The Loving Shepherd Vision—
"To be a community rooted in spiritual consciousness, guided by Christ's spirit of compassion, called into service, and commited to encourage each member's journey into God and community."
The Loving Shepherd Mission—
"To provide a democratic Christian fellowship of faith and acceptance whereby through worship, education, programmed ministries and welcoming facilities, members and the larger community find nurture and growth."
---
History
In the 1950s our founding pastor, the Rev. Elwood J. Bailey and his wife Doris met with a group of friends for Bible study and prayer. Wishing for a church home, the group established Sunday worship and a Sunday school and organized as the Middletown Community Church. The growing congregation incorporated as Church of the Loving Shepherd in 1968, and it purchased part of a Chester County farm in 1971. Renaming the property "Bournelyf" (from middle English words meaning "spring of life"), the congregation began the long process of restoring its buildings and grounds, transforming them into a church home.
---
People/Staff
Barbara Prugh, Music Coordinator
Barbara Prugh has been a frequent guest musician at Loving Shepherd for many years. A trumpet virtuoso, she has been a featured performer throughout the Delaware Valley and beyond. Her degrees are in music education (University of Delaware) and performance and literature (Eastman School of Music). In addition to performance, she has served as both an educator and a conductor during the course of her career.
Dr. Kathleen Scheide, Organist
Dr. Kathleen Scheide earned degrees in early music and organ performance at New England Conservatory (with honors) and the University of Southern California (organ department prize). She teaches harpsichord at Westminster Choir College and throughout the region. Dr. Scheide regularly performs chamber music as Due Solisti (flute/organ) with Czech flutist Zofie Vokalkova under the management of Phillip Truckenbrod Concert Artists, and with Le Meslange des Plaisirs on historic string keyboard instruments.
D. John Woodcock, Pastor
John Woodcock has served Loving Shepherd for over 45 years and served the community through involvement in The Religious Council of Greater West Chester, on committees such as the Multi-Cultural Task Force of the West Chester Area School District, and most recently on Chester County's Allocations Committee for the federal Emergency Food and Shelter Program. He was a co-founder of Bournelyf Special Camp. John holds graduate degrees from the Philadelphia Divinity School of the Protestant Episcopal Church and from Temple University, and was ordained by The Rt. Reverend Herbert Spaugh of the Moravian Church (Unitas Fratrum).
---
Connections
---
Loving Shepherd Legacy Society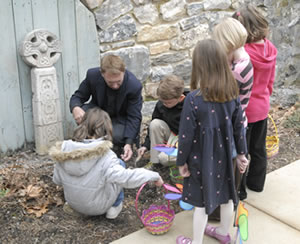 The Church of the Loving Shepherd is establishing the Loving Shepherd Legacy Society, to recognize members and friends of the Church who have made a bequest or a planned gift commitment to Loving Shepherd. A list of Loving Shepherd Legacy Society members will be published every autumn along with our annual budget and committee reports to the Board of Directors and congregation. We hope that their example will encourage others to join in preserving Loving Shepherd as a place of nurture for both heart and mind. Of course, members of the Legacy Society may choose to make their gifts anonymously.
While we heartily advise that you review your plans with your own counsel, Loving Shepherd has also established contacts with independent professionals who may help you with your legal and financial decision making. If you would like to learn more, please contact Pastor John Woodcock at (610) 692-8280 or through email on the contact page; or call the Chair of the Development Committee, Charles McGee. Your interest in planned gifts to Church of the Loving Shepherd will assure the ongoing vitality of our important mission. We thank you.